 Corporate Testimonial DRH
DR Horton
We have used A Dj With Class for our annual company sales awards meeting for the last 2 years! They always do a fantastic job! Will continue to use their service. So easy to work with and super responsive! "Lizzie DR Horton"
With over 30+ years of experience providing DJ entertainment and lighting services for corporate events and company parties, we understand how important creating the right atmosphere and delivering quality entertainment is to the success of your event.  So whether you're planning a sales incentive meeting, awards presentation, beach party, holiday party or gala evening, let us help you create an event your employees will never forget.
Our DJs are always ready to fill your dance floor so everyone can cut loose and enjoy a well-deserved break. If you would rather a more reserved approach, we can also provide a non-interactive style as well!
We offer Monogram branding services, Photobooths and engaging interactive entertainment such as Karaoke and game show entertainment!
SATISFIED CLIENTS: Fortune 500 companies such as IBM, American Airlines, Turner Broadcast Systems, McDonalds, Florida Citrus and John Wiley Publishing just to name a few.
Call us now at (239) 872-3648 and let us help you create your next successful corporate event or company party.
Corporate DJ Entertainment
Looking for entertainment for your next sales meeting or corporate event then look no further. Our djs are well trained in corporate party entertainment. We also offer additional services to enhance your meetings such as lighting and Photobooths.
Corporate Lighting
Let us help you enhance the mood of your event. The right lighting can create the perfect atmosphere for any party. Ask us how we can help you elevate your event to the next level.
Branding
Project your logo or company name on the wall so everyone can see. Incorporate it with other lighting to enhance your companies brand.
Social-Photo Booth
Our photobooth is modern, easy and fun to use. Try it at your next party or company event. We can even brand the pictures for you.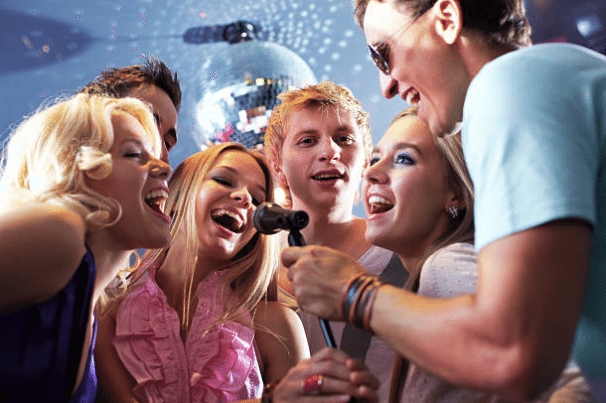 Karaoke
Find your next company star! Karaoke is a great way to team build at your next company event or private party. You never know when or where the next star will be born !
Join Over
1,000 Happy Customers

that have enjoyed A DJ With Class
Have your event be remembered as being one of the greats!